About Curry Water Authority
The Curry Water System is classified as a rural water system that provides potable water to a population of approximately 18,147 with 6,049 active customer connections in Walker and Winston County, Alabama. The coverage area includes the communities of Curry, South Lowell, Macedonia, Thach, Poplar Springs, Black Pond, Redmill, and the west/southwest parts of Lewis Smith Lake.
The Curry Water System was designed by Paul Krebs & Associates, Inc. in 1973 to serve 1,500 customer connections. Construction began in September of 1978 and was completed by Tucker Brothers Contracting Company in July 1980. The water system consisted of the Curry elevated 300,000-gallon water storage tank and the Thach elevated 100,000-gallon water storage tank. Approximately 125 miles of distribution system piping consisting of 2 1/2, 3, 6, and 8-inch lines, also two booster pumping stations. Over the next couple of years, various extensions were approved for the Curry and Thach areas. In September of 1982, construction began on the Redmill extension and was completed by Apel Machine and Supply Company in November of 1983. This extension consisted of the Redmill standpipe 500,000-gallon storage tank, approximately 85 miles of distribution piping consisting of 3, 6, and 8-inch lines, and one booster pumping station. Since then, four booster pumping stations (total 7), two standpipes, and three elevated water storage tanks have been added (totaling 8). Now, the system consists of approximately 6,049 active customer connections, 2.8 million gallons of water storage, and approximately 376 miles of distribution mains, serving a population of 18,147 with a total coverage area of about 180 square miles. A raw water intake is complete in Lewis Smith Lake the raw water pump station is under construction over the completed raw water wet well. Construction began in 2020 on a new water treatment plant and a new one million-gallon water storage tank plus water main line upgrades scheduled to be completed in summer/fall 2022. 
Construction of the new Thach tank, wet well, raw water pumping station, and B.J. Thomas Treatment Facility was completed in September 2022. On October 24th, 2022,  we started servicing the Thach and Curry areas from this facility. On February 15, 2023, we started servicing the Redmill area.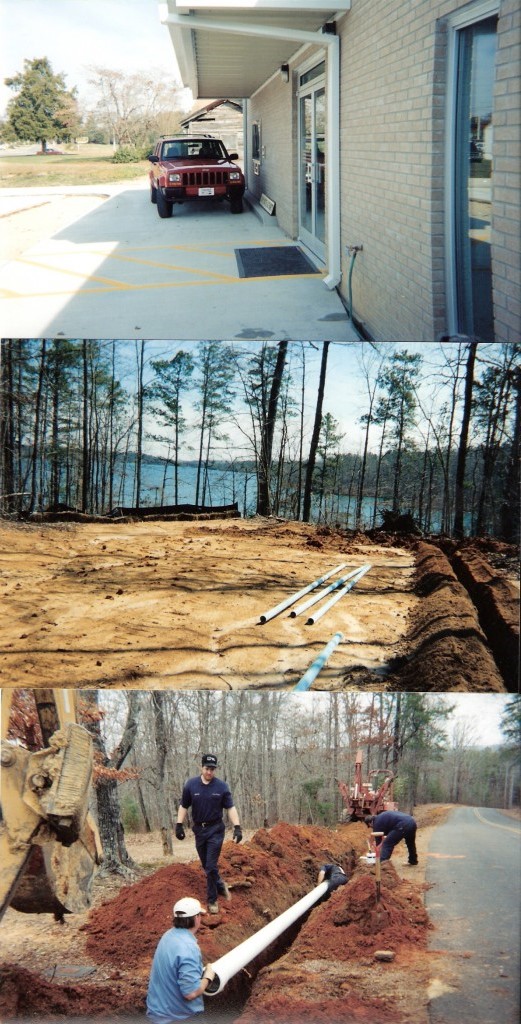 Members Who Make It Possible
Steve Pruett
Vice Chairman
Tommy Gay
Secretary/Treasurer
Board Meetings are every third Tuesday of the month at 4:00 pm at Office.
Curry Water Authority, Inc. HOLIDAYS; New Years Day, Presidents Day, Memorial Day, July 4th, Labor Day, Thanksgiving Thur.- Fri. Christmas Eve & Day.